I am Amelia Grant, journalist, and blogger. I think that information is a great force that is able to change people's lives for the better. That is why I feel a strong intention to share useful and important things about health self-care, wellness and other advice that may be helpful for people. Being an enthusiast of a healthy lifestyle that keeps improving my life, I wish the same for everyone.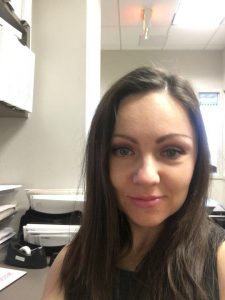 From a young age, I adored nature and all its wonders. I wanted to discover more about the world we live in and become closer to nature. That is why I am very much into topics of healthy lifestyle and wellness – it helps us feel part of our beautiful planet and brings harmony in all we do. I am eager to help people be healthier by spreading useful information regarding living healthy. I also believe that health has a wider meaning than just our body and soul. That is why I sometimes write about healthy and mindful decisions that may help you manage your house, business, and daily routine.
Our attention to ourselves, to our daily routine and habits, is very important. Things that may seem insignificant, are pieces of a big puzzle called life. I want to encourage people to be more attentive to their well-being, improve every little item of it and become healthier, happier, stronger. All of us deserve that. And I really hope that my work helps to make the world better.
If you're looking for a fresh voice for your blog, as a freelance writer, I'm always happy to help. Please visit my Work With Me page for more information.