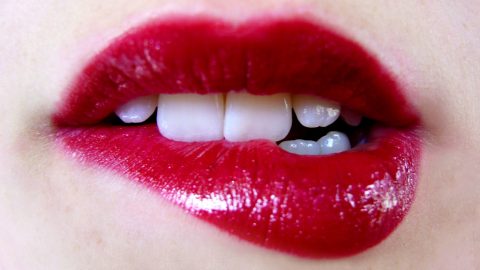 Cosmetic bridges made of plastic have many advantages and disadvantages. These must be taken into consideration when the decision about this choice is made. Among the undoubted advantages is the high aesthetic qualities and the simplicity of the production technology. It takes only one lab stage.
The disadvantages of the plastic cosmetic bridges is their low durability qualities. They also lose their aesthetic qualities with time. These are the valuable factors for the appointments of such prostheses. Your dentist may appoint them in the following cases.
Small defects of the front or side part of the teeth row but no more than in one tooth.
The reconstruction of the front teeth that underwent pathologic changes of the hard tooth tissue, traumas or shape and position anomalies.
Still, it is recommended to avoid their usage for the missing molars replacement. The reason is their low durability. Only in case if the one of the premolars is missing, the effect may be achieved by such prosthesis with a two-sided support. Nowadays such constructions mostly have aim of the temporary means of replacement. The patient wears them until the constant prosthesis is ready. They are used in orthopedic dentistry.
The contraindications for the plastic cosmetic bridges are child age, bruxism, the pathologic wear of the teeth, low and wide clinical tooth crown shape, allergy on plastic. There are also conditional contraindications such as the defects or absence of the teeth in the side row part.
Be aware! There can be several mistakes made by low quality professionals that may cause problems. These are:
No appointments for the plastic cosmetic bridges.
A certain pathology in mouth with the lack of proper sanitation.
The wrong molding that afterwards make the crown go deep down the gum. This leads to the development of gingivitis. Such situation requires the change of the prosthesis.
Low quality of the prosthesis production.
The lengthy process of the prosthesis production. There is a risk of the periodontal inflammation. In addition, the grinded teeth not covered with crowns undergo many risks.
The careless choice of the prosthetics material.
The culture of the dental prosthetics means full comfort possible on any stage of the treatment. No one wants to experience the aesthetic discomfort on any stage of the teeth reconstruction. Besides, the aesthetics, the discomfort while chewing significantly lowers the quality of life in this period. In such cases, the temporary crowns or bridges is a good way out. There are constant attempts to improve the durability of such bridges by combining the plastic and ceramics. Such crowns may serve up to five years. They can have excellent aesthetic qualities and may be good for the front teeth whose aesthetic qualities are very important. They are not recommended to cover the chewing teeth because these teeth work much harder and need higher resistance qualities.